 SUPPLIER
MANAGEMENT
SUPPLIER LEVELS

SUPPLIER AUDIT
PROCESSES

SUPPLIER MAINTENANCE
Grade A:

Must be original suppliers or authorized distributors. Authorized distributors need to provide authorization certificates.

Grade B:

The average score of delivered components meeting the requirements of the order must be 4 or above.
The supplier industry type must be distributor.

Grade C:

The average score of delivered components meeting the requirements of the order must be 4 or above.
The probationary period is defined by the supplier.

Dangerous:

The supplier has a record of returns due to quality issues such as appearance defects, non-compliance with electrical
performance, and packaging discrepancies.

Blacklist:

The supplier has a record of returns due to counterfeits.
Quality Inspection Procedure

01

Advanced Equipment

We have introduced more than 20 professional testing instruments such as X-RAY chip inspection machine and X-RAY point-counting machine, MOSFET tester, constant temperature and humidity test chamber, microcomputer lead-free tin furnace, metallographic microscope and high-performance MCU programming machine to ensure the professionalism of testing results.

02

Strict Inspection Process

AlI quality inspection processes of Chipsmall are strictly followed by the IDEA inspection process guideline checklist. We always insist on putting the quality of components first and promise to "never let a fake product flow to customers", convoying the safety of your component supply chain.

03

Professional Quality Team

The core members of the quality inspection team of Chipsmall are from well-known enterprises and third-party laboratories in the industry, with rich experience in front-line testing, to provide a strong guarantee for achieving zero quality problems.
Testing Laboratory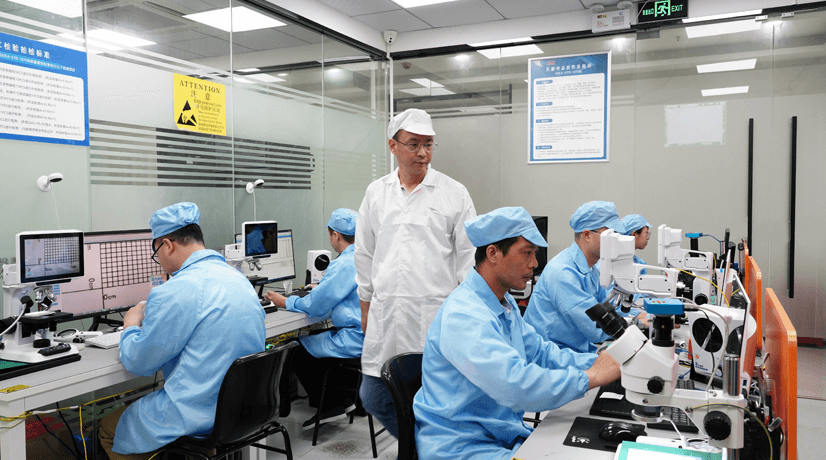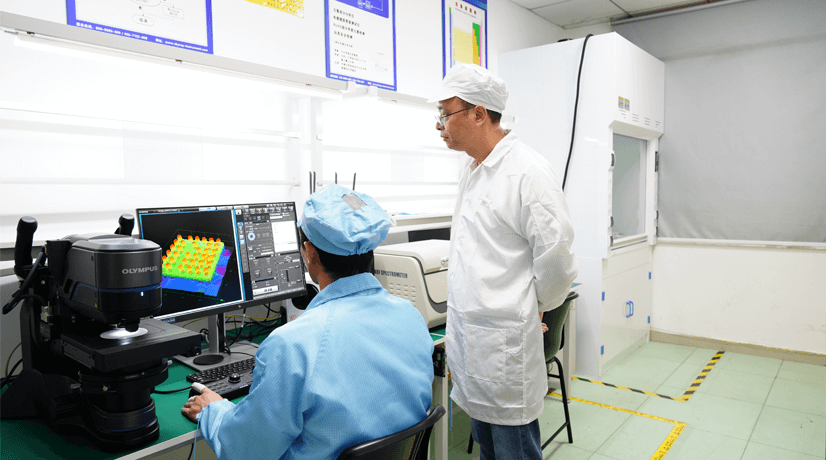 Laboratory Overview
Chipsmall is one of the few independent distributors that has its own testing laboratory and QC system. Each product is tested and validated by trained and experienced engineers inside the organization, and the detailed inspection process, which includes microscopic inspection, digital measurement, and full image acquisition, is handled and archived.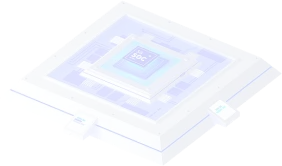 Inspection Procedures
Packaging and Document Inspection

External Visual Inspection

Reprinting and Surface Refurbishment Testing

XRF Testing

X-ray Testing

Electrical Performance Testing

Solderability Testing

Decap Testing
Packaging and Document Inspection
Check the packaging condition, verify the label source and label information.
Warehousing/Transportation
Electronic components are sensitive products that have high requirements for storage, packaging, and delivery environments. Chipsmall strictly adheres to the original preservation and environmental protection standards of all-grade materials.


Temperature
Thermostatical control

Information
Packaging requirements and label information files for each customer


Transportation
Provide the fastest, safest, and most economical transportation method for customers with transportation requirement information files.
Our Certification
ESD

Chipsmall Quality Inspection center meet electrostatic discharge requirements for electrical and electronic products in compliance with ANSI/ESD S20.20 standard.

AS9120B

Chipsmall improves the safety and reliability of products such as aerospace materials and components to meet the requirements of customers in the aerospace industry.

ISO14001

We have obtained environmental management system certification and are committed to creating a green business.

ISO9001

We follow the ISO9001 quality management system to provide customers with reliable electronic components.

D&B

We have been certified by Dun & Bradstreet to establish a good image in the network business environment and enhance the favorability and trust of potential customers.